Toss Your Hat in the Ring!
This webinar, Toss Your Hat in the Ring, via Zoom on Thursday, January 7, 2021 from 7:00-8:30 p.m. is for those people who have ever thought about serving on their school board, borough council, township board or other local government offices here's your chance to learn how to do it.
The webinar offered through the League of Women Voters of Delaware County in conjunction with Penn State Extension will provide an overview of local government. Participants will learn how to file a petition, report campaign expenses and other important information, and a panel of local officials will talk and answer questions about why they decided to run for office, their campaign strategies and experiences. 
The webinar presenters will also share information on understanding the roles, responsibilities and personal rewards that come with public service. If you're interested in serving your community and are willing to learn on the job you are encouraged to "toss your hat in the ring".
The webinar is a FREE event BUT registration is required.
NOTE: Prior to the webinar the Zoom connection link will be emailed to those that register so email is required. Personal data collected will not be shared with third party vendors but is needed to share webinar materials.

Event Contact: Olivia Thorne, President  League of Women Voters of Delaware County This email address is being protected from spambots. You need JavaScript enabled to view it. or 610-566-5474
Event Details
| | |
| --- | --- |
| Event Date | 01-07-2021 7:00 am |
| Individual Price | Free |
| Location | Virtual Event |
Speakers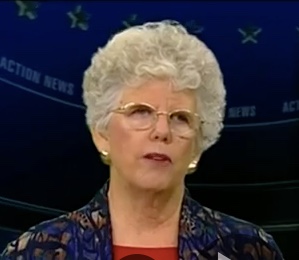 Olivia Thorne
President, LWV Delaware County Interleague Organization
Olivia Thorne, President of our Delco Interleague Organization (ILO), former LWVPA President, and former LWVUS Board Member.